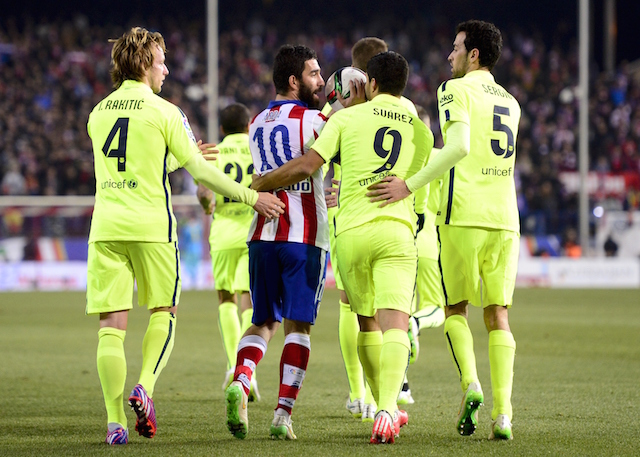 Barcelona striker Luis Suarez has said that he sympathises with Arda Turan for the 'strange' situation the Turkish international finds himself in.
Turan is unable to appear in any game for Barcelona until January 2016 due to a transfer ban imposed on the La Liga champions.
"It's hard to adapt, it's a strange feeling. Coming to training every day not being able to play is odd. They're aware of that," Suarez told Barcelona FC.
"They just have to give there all, even if it can't be on the pitch for now."
Turan joined Barcelona this summer on a five-year deal for €34 million earlier this month from Atletico Madrid. The Turkish international was expected to feature in the pre-season but the transfer ban also applies to friendly games.
The former Galatasaray midfielder has returned to first-team training after recovering from a foot injury sustained earlier in the week.
Suarez provided 24 assists and scored 25 goals in his first season at Barcelona. Turan provided six assists and scored three goals in 46 appearances for Atletico Madrid last season.
Barcelona were defeated 3-1 by Manchester United in their most recent pre-season friendly.
See More
Three little-known facts about Arda Turan
Five things to know about Arda Turan