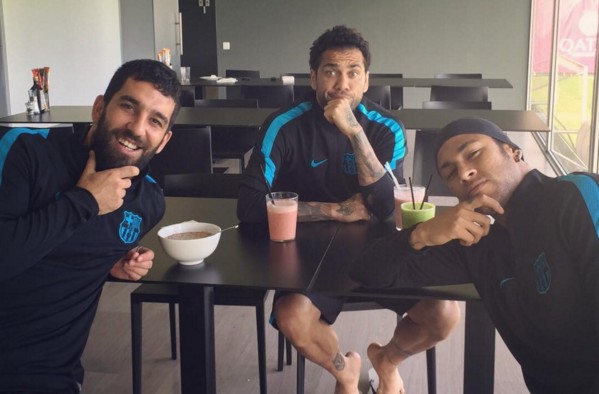 Arda Turan has yet to play a single game for Barcelona but a bromance appears to be blossoming between the bearded winger and the Brazilian players on the team.
Turan shared a Turkish – Brazilian 'brotherhood' tweet today alongside Neymar which went viral.
Neymar responded by sharing a similar Instagram and even wished his following good morning in Turkish while having breakfast alongside Turan and fellow Brazilian international Danny Alves.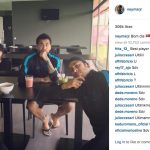 Neymar has been in great form for Barcelona scoring nine goals in nine league games and providing six assists in all competitions for the reigning La Liga champions.
Turan shared another Instagram post training alongside his Brazilian buddies just over a week ago and Alves as well as Neymar have been singing the Turkish international's praises.
The former Atletico Madrid star will of course have to wait until January to finally represent his new club due to the FIFA transfer ban that is currently in place.
Barcelona were able to sign Turan despite serving the transfer ban but were unable to register the 28-year-old.
See More
Arsenal boss Arsene Wenger is happy with Mesut Ozil says agent
Man Utd legend David Beckham is Barcelona star Arda Turan's role model