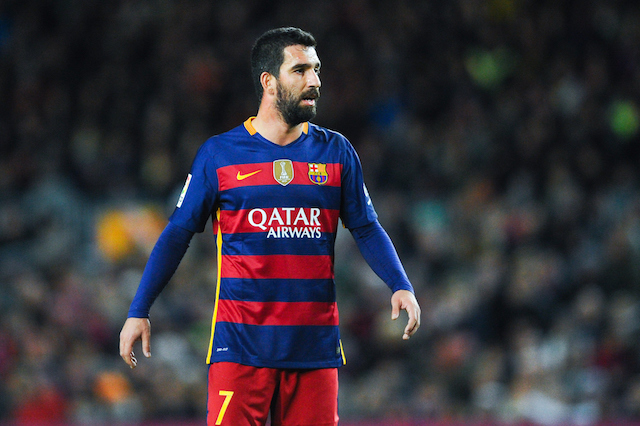 Arda Turan's week went from bad to worse after he threatened an Instagram follower who called him out on being selected in Goal's most disappointing XI in the La Liga this season.
The team selected by Goal includes the likes of Turan, Aleix Vidal and Real Madrid's Danilo.
La Liga: Worst XI of the season.
Pau Lopez, Aleix Vidal, Aymen Abdennour, Gomes, Negredo, Danilo, Isco, Van der Vaart, Carlos Vela, Llorente
An Instagram follower of the Turkish international, Sertaç Saraç said: "I would recommend you to focus on your football instead of filming adverts. You were picked in the worst XI of the season. Well at least life is great for you carry on with the show."
The comment did not go down well with the bearded winger who issued a furious response: "I'll find you and then you'll find out what a show is."
Saraç replied: "I expect nothing better from you. Threatening me suits you. I did not insult you but just gave you my opinion. You know if you do not like an opinion of a person you can block them or if you do not want any opinions just make the account private. If you want to act like a gangster I can give you my address and you can come round. I am scared of nobody other than God."
Turan was not finished and unleashed another rant on his follower: "Don't give me your address I keep my word. If you are going to act like a tough guy I will respond in the same way this is no show you will see what happens." 
Turan later apologised to Saraç and made up with his Instagram follower claiming that it had all been a misunderstanding.
See More
Barcelona Player Profile: Arda Turan – The Bearded Genius
Three reasons Arda Turan could be a success at Barcelona