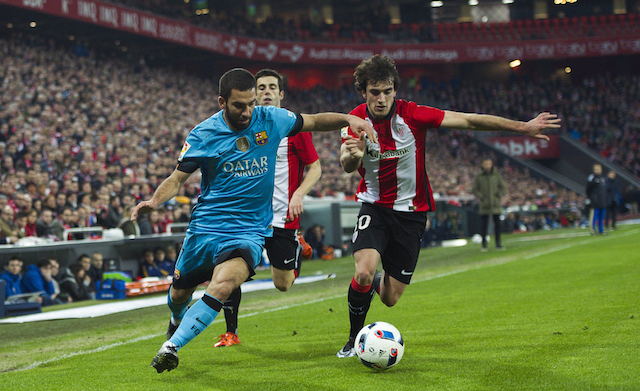 Barcelona's star midfielder Arda Turan has provided an explanation behind his Twitter account liking pictures celebrating Real Madrid's UEFA Champions League win.
Turan is yet to settle in at the La Liga giants and liking a picture of Madrid's latest jersey, commemorating the club's 11th Champions League triumph isn't going to help.
The 29-year-old has however claimed that he did not like the picture as his Twitter account was briefly hacked.
"Two days ago, my account was hacked for a brief period," Turan stated on the social media platform.
"During that period, one retweet was made and two photos were "liked" without my knowledge.
"I would like my statement regarding this issue to be taken into consideration. Best wishes."
Arda Turan has had a summer he would rather forget. After getting booed by his own Turkish national team fans after a poor showing at Euro 2016 he was linked with a new club almost daily.
Meanwhile, the Barcelona board and head coach Luis Enrique have come out in support of Turan and assured him that he will stay at the club this season.
See More
Turkish agent confirms Arsenal have agreed terms with £25m defender, dad says otherwise