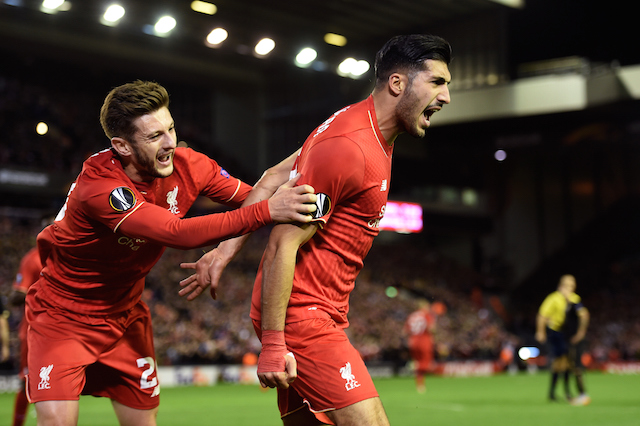 Liverpool star Emre Can has revealed that Bayern Munich wanted to keep him on prior to his move to Bayer Leverkusen but that he refused due to not being promised regular playing time.
Can rose through the youth ranks at Bayern but was not offered a guarantee of playing first team football and opted to join Bayer instead.
"They [Bayern] wanted to keep me. I didn't want to stay there because I needed game-time. That was the main reason I went to Leverkusen. I was a young player and for a young player the most important thing is to get game-time," Can was quoted as saying in the Telegraph.
Can made a name for himself at the Bundesliga outfit before earning a £9.75 million move to Liverpool in 2013 under the stewardship of Brendan Rodgers.
The Germany international of Turkish origin arrived as a central midfielder but was played predominantly in defence as a centre-back and as a full-back.
It was not until Jurgen Klopp replaced Rodgers that he found himself back in midfield and Can has gone onto establish himself as a key member of the team.
The 22-year-old is expected to start for Liverpool in the Europa League final against Sevilla today.
See More
Liverpool captain lavishes praise on Emre Can
Liverpool star Emre Can reveals details of his Turkish roots