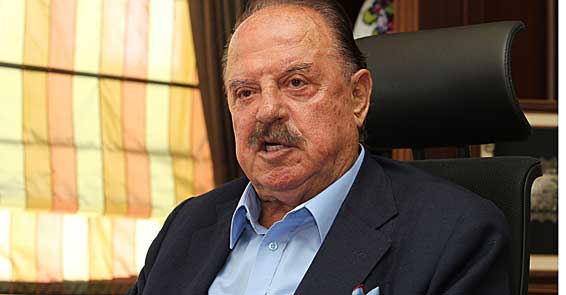 Gençlerbirliği president İlhan Cavcav has been re-elected for the 19th time.
The election took place at the Ankara Commercial Office (ATO), 149 out of the 758 members voted.
The new Gençlerbirliği board will include Niyazi Akdaş, Halil Erkman, Şahin Kartal, Bülent Üstündağ, Kerem Doğan, Rıza Koç, Canpolat Aras, Özgür İncesu, Erdal Cömert, Özkan Topal, Sinan Gürsoy, Murat İşcan, Hıfzı Kuruşa, Murat Cavcav, Murat Yıldız, Arda Çakmak, Merdan Hürmeydan and Arif Ölmez.
Cavcav has been president of the Ankara based club for a total of 37 years.
The 79 year-old recently made the headlines after planning to fine Gençlerbirliği players L25,000 (£7,150) who contravened his beard ban.
Cavcav did however, have a change of heart and left it up to his players to decide whether they would grow a goatee, a chin curtain or a hulihee.
Gençlerbirliği are renowned for their youth development. The club signed and developed Geremi who went on to play for Read Madrid as well the likes of Serkan Balcı, Gökhan Gönül, Ergün Penbe who went on to play at some of Turkey's biggest clubs and achieve national team success.