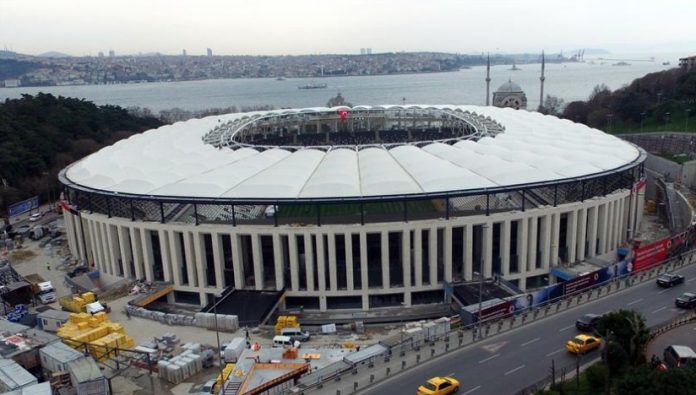 Besiktas president Fikret Orman has revealed that the Vodafone Arena stadium will be inaugurated on 10 April 2016.
Speaking at a press conference regarding the stadium Orman said: "The stadium will be inaugerated with a ceremony on 10 April. Board members and government officials will be present we are however, unable to open the stadium to the public due to the current security situation."
The Black Eagles are on the verge of completing construction of the 41,903 seater Vodafone Arena stadium which is situated just a stones throw from the Bosphorus next to the Dolmabahce stadium.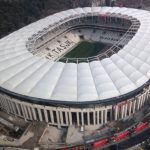 The stadium will replace the old İnönü and is being constructed on the same land as the previous venue.
The new Vodafone arena will be a state of the art, 41,903 seater stadium. The Istanbul based club recently signed a $145 million deal with Vodafone which included shirt sponsorship as well as the stadium naming rights.
Vodafone reached a sponsorship agreement for $29 million which will see the company brand advertised on the front of the shirt for 3+2 years.
The distance between the pitch and the stands will be just 6.15 metres and it will be the first environmentally friendly stadium in Turkey.
"The Vodafone Arena will be the most modern stadium in Turkey," Besiktas board member Umut Guner said.
"This will be Turkey's first stadium to be environmentally friendly, we will use solar energy and store rain water for usage. 
"The Vodafone Arena will be the first stadium in Turkey to be officially recognised as a green stadium. 
"The air conditioning and cooling system will use products which do not damage the ozone layer."