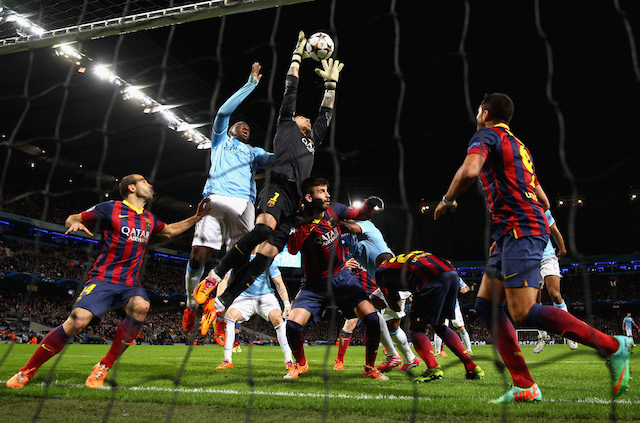 Beşiktaş have released a statement denying claims that they misled Manchester United keeper Victor Valdes.
Valdes slammed Beşiktaş for failing to complete his transfer according the AMK.
The sports newspaper quotes Valdes as saying: "Beşiktaş left me in the middle, it was unprofessional."
The report claims that Beşiktaş had agreed terms with Valdes before trying to make last minute changes to his deal.
Beşiktaş released the following statement to counter claims made by Valdes: "Beşiktaş did not mislead anyone, we made an offer through his agent but an agreement was not reached."
Beşiktaş are in the market for a new goalkeeper after losing second-choice keeper Cenk Gönen to Galatasaray leaving the club lacking depth in the goalkeeping department.
The Spain international and World Cup winner is expected to leave United after falling out with Van Gaal over the summer but is running out of time to secure a transfer.
Valdes has received a lot of interest from Turkey including Turkish giants Galatasaray and Fenerbahçe.
The experienced keeper would have become the third Manchester United player to join the Turkish league this summer. Robin van Persie and Luis Nani both joined Fenerbahçe on three-year deals last month.