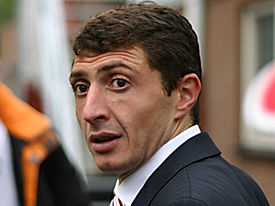 Kasımpaşa manager Shota Arveladze underlined that Beşiktaş were the better side and deserved the 2-0 victory.
"The game was played at a high tempo, I can't remember such a high tempo game being played in this league for weeks," Arveladze said.
"Both teams competed well but the timing of Beşiktaş's first goal was very important for them. 
"After the second goal it became very tough for us but overall we expected a hard game and were given one. 
"We had a few good positions as well but if we are to be honest Beşiktaş were the better side. 
"I was annoyed with the way we performed and Beşiktaş could easily have been given another penalty so we really have nothing to complain about."
Beşiktaş were awarded a penalty for the first goal which was converted by Demba Ba but had two other penalty shouts which were not given.
The loss saw Kasımpala drop into 13th place while Beşiktaş moved into first position with 20 points.