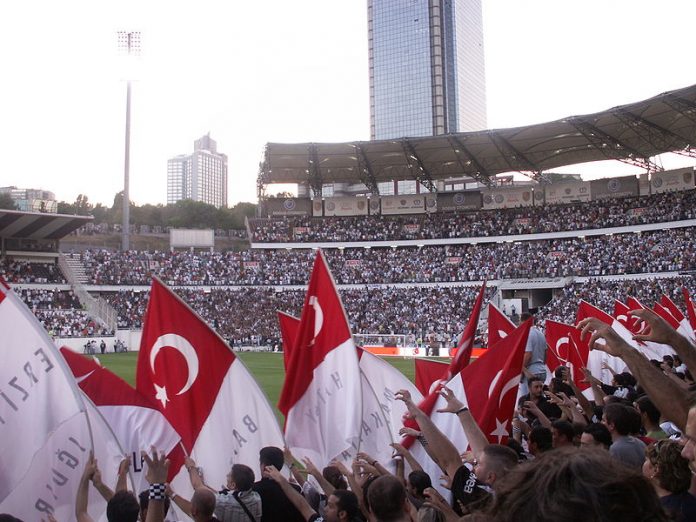 Beşiktaş – Galatasaray 'likely' to be played in Istanbul [divider]
Beşiktaş are expected to play Galatasaray in Istanbul according to Black Eagles vice-president Ahmet Nur Çebi.
"It is looking like we will play at the Atatürk Olympic stadium," Çebi said.
"It is looking that way right now, we requested for the game to be played elsewhere, for it to be played outside of Istanbul. 
"We will discuss the meeting at our next board meeting but right now we are likely to play in Istanbul."
Beşiktaş are without a stadium this season as the club is expanding the old İnonü stadium into a 41,903 seater arena.
The Black Eagles have played in Ankara and Konya for two of their home games this season and wanted to return to the Konya Büyükşehir Torku Arena against Galatasaray.
Beşiktaş played their last home game at the Konya Büyükşehir Torku stadium, 30,000 tickets were sold and the Black Eagles won the game 3-0.
However, Galatasaray wish to remain in Istanbul for the derby.