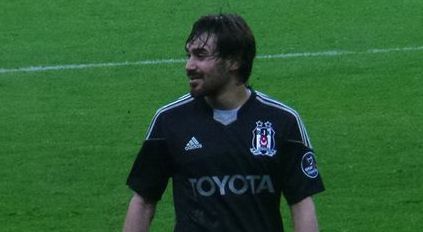 Beşiktaş in contract talks with Southampton & Swansea target Veli Kavlak [divider]
Beşiktaş have entered talks with Veli Kavlak to renew his current contract which expires next season.
Kavlak would be able to enter direct talks with other clubs in January unless Beşiktaş reach a deal with the Austrian international.
The 25-year-old midfielder is reported to want a new contract worth €1.5 million per-season.
Kavlak currently earns €600,000 per-season.
Southampton, Swansea, Napoli and Stuttgart are among the teams reported to be keeping tabs on Kavlak and monitoring the current situation.
Kavlak would be able to play as an EU player were he to move to England, Italy or Germany.
The hard working midfielder was born in Austria but is also a Turkish citizen through his parents.
Kavlak joined the Black Eagles from Rapid Vienna in 2011 and has seven goals and 14 assists in 122 appearances for the Black Eagles.
Beşiktaş are also in contract talks with Australian born Turkish international Ersan Gülüm.