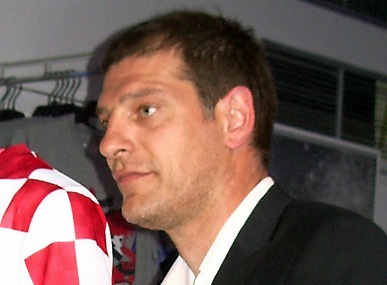 Beşiktaş playing more often than Premier League teams says Bilic [divider]
Beşiktaş will be playing more often that most Premier League clubs over the next six weeks according to Slaven Bilic.
"Starting from Sunday until 13 January we have a six week period where we will play 13 times," Bilic said.
"Even in England they do not play this often, this is not normal and we have to rotate very carefully."
The Black Eagles have already played more games than any other Süper Lig side this season due to the UEFA Champions League qualification games against Feyenoord and Arsenal.
Beşiktaş have played 17 times since the Feyenoord game on 30 July 2014.
Bilic also revealed that he wants Beşiktaş to play their games in Istanbul.
"We are an Istanbul club and must stay in our city," Bilic said.
"We are going into a tough period in terms of fixtures, we are going to do enough sightseeing as it is, there is no need to travel even further."