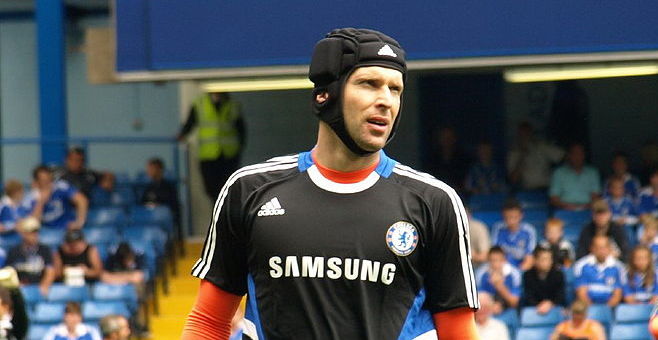 Besiktas step up efforts to sign Chelsea keeper Petr Cech [divider]
Beşiktaş have stepped up efforst to sign Chelsea keeper Petr Cech according to Eurosport Turkey.
The Black Eagles have been keeping tabs on the Czech Republic international and were reported to have made an enquiry for the 30-year-old keeper.
Beşiktaş also asked Czech national teammate Tomas Sivok to talk with Cech over the international break to try and convince him to join.
Cech could be leaving Chelsea in January in search of more regular first team football.
"I have not spoken to anyone, but I think they know me well enough at the club to know that the situation is definitely not the way I would imagine," Cech said.
"With the Euros [in 2016] and the national team in mind, there is no time for me to sit on the bench and not to play. If the situation will not start to improve for me, then I will want to solve it."
Football agent Mithat Hali who has ties to Sport Invest International, the company which represent the Chelsea keeper recently stated that Beşiktaş have expressed interest in Cech.
"We have not held talks yet however, Chelsea have recently made an agreement with Beşiktaş," Halis said.
"If Cech does become available Beşiktaş would become a potential destination for Beşiktaş and I would support such a move.
"We talked about it briefly before the national team break but no offers or deals have been made."