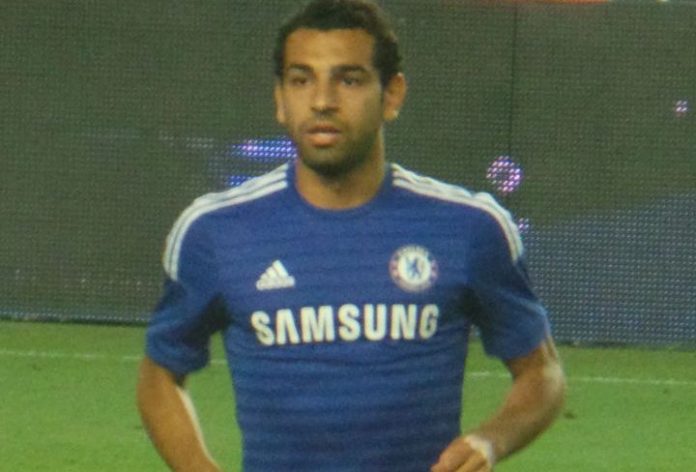 Salah slams former agent for Chelsea exit rumours [divider]
Chelsea winger Mohamed Salah has slammed his former agent Oliver Kronenberg for spreading rumours regarding his future in a Twitter rant.
See More:
Chelsea News
Besiktas News
Besiktas want Chelsea youngster Nathan Ake on loan
Salah tweeted: "Please don't take any news from my ex agent Oliver Kronenberg and don't believe any of his words."
Kronenberg told Roma 24 that Salah would be leaving Chelsea on loan and that he had been in talks with Roma.
"At the moment, it is very likely that Salah leave Chelsea on loan. In any case, there are many rumours about him and I prefer not to comment on them," Kronenberg said.
"I spoke with Roma about the player. The cost is very high. The salary that he receives currently at Chelsea is high and he would like to keep it. We'll see."
Chelsea boss Jose Mourinho also denied rumours linking Salah with a move away from London.
"He can't leave, I have 20 players today with Didier a bit ill and Azpilicueta injured," Mourinho was quoted as saying in the Evening Standard.
"I have a very short squad, I need everybody. For Salah to leave someone has to come, and I don't think we are going to let Salah go on loan and then spend some money to bring somebody else in.
"So I don't think so, unless my club comes to me and says Salah goes on loan and we are going to buy a £50million player."
Beşiktaş have been closely linked with the Egyptian international and when club president Fikret Orman revealed that he was in talks with Chelsea it was rumoured to be over Salah.
Roma have also been closely linked with the Egyptian international.
The 22-year-old has struggled to settle in at Stamford Bridge since an £11 million move from Basel last January and has only made 13 Premier League appearances for the Blues.
Salah has a total of two goals and three assists in 18 appearances for Chelsea and has been linked with a move abroad due to his lack of playing time.