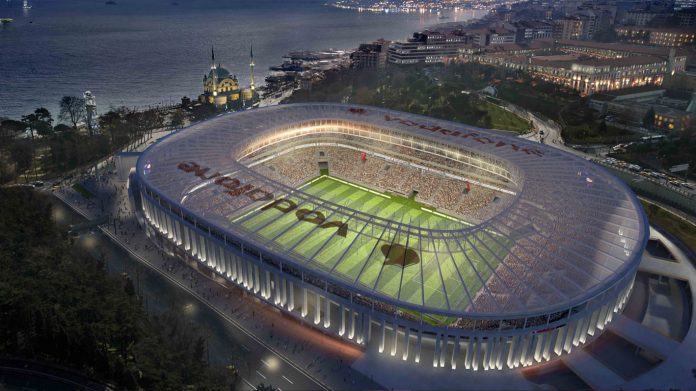 Beşiktaş to inaugurate new stadium with match against Barcelona [divider]
Beşiktaş are planning to inaugurate their new 42,1903 seater Vodafone Arena stadium with match against La Liga giants Barcelona according the club president Fikret Orman.
"We want to inaugurate the stadium with a game against Barcelona," Orman said.
"Beko sponsors them and us, they will help make the match happen."
Beşiktaş press officer Metin Albayrak revealed that the club has met with representatives from Barcelona to discuss the details of the game.
"We have met with Barcelona, our sponsor Beko is leading the talks as they are also Barcelona's sponsor," Albayrak said.
"The talks are ongoing, we have a lot of ideas for our new stadium."
Barcelona vice-president Javier Faus recently revealed that he was impressed with the new stadium project.
"I saw the stadium when I was last in Istanbul, it really is in an incredible location, I cannot say anything about the game we will see at the end of the season," Faus said.