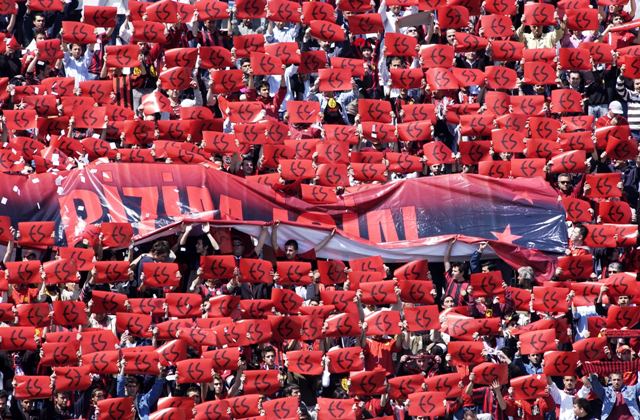 Besiktas to take on Eskişehirspor for the 58th time
[divider]
Besiktas take on Eskişehirspor this weekend in the Turkish Super League. The game will be played at the Eskişehir Atatürk on Sunday at 17:00 (GMT).
Of the 57 games played between the two sides,  Besiktas have won 28 while Eskişehirspor have recorded 17 victories. 12 of the head to heads have resulted in a draw.
Besiktas have found the back of the net 73 times while Eskişehirspor have scored 47 times.
Eskişehirspor and Besiktas drew 1-1 when they came face to face earlier in the season.
The Black Eagles currently sit at the top of the table with 47 points in 20 games while Eskişehirspor find themselves in 15th place with 20 points in 20 games.
Beşiktaş were defeated 1-0- in the Europa League against Liverpool during the week.
See More:
Besiktas News
Opare completes his move to Besiktas from Porto
Olcay Sahan: Besiktas have a 60% chance of eliminating Liverpool from the Europa League
Eskişehirspor v Besiktas – Last 10 games:
2009-10
Beşiktaş 3 – 2 Eskişehirspor
2010-11
Eskişehirspor 2 – 0 Beşiktaş
Beşiktaş 3 – 1 Eskişehirspor
2011-12
Eskişehirspor 2 – 1 Beşiktaş
Beşiktaş 2 – 0 Eskişehirspor
2012-13
Beşiktaş 2 – 2 Eskişehirspor
Eskişehirspor 1 – 2 Beşiktaş
2013-14
Eskişehirspor 0 – 1 Beşiktaş
Beşiktaş 1 – 0 Eskişehirspor
2014-15
Beşiktaş 1 – 1 Eskişehirspor