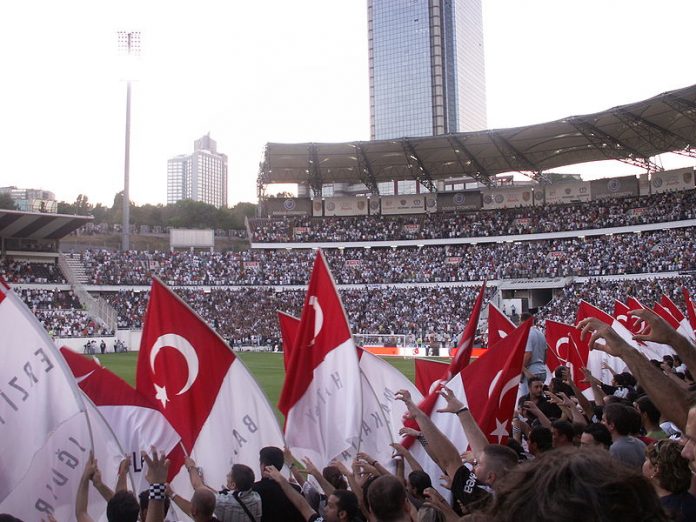 Beşiktaş winning title without stadium would be huge achievement says Cenk [divider]
Beşiktaş winning the title without playing at their home stadium would be huge achievement says Cenk Gönen.
"We are not competing with our rivals on a level pegging," Gönen said.
"We want to please our community and fans and perform to our maximum potential. 
"It would be a huge achievement to win the league title without playing a single game at home, we do no have a stadium and that would make winning the league even more impressive."
The İnönü stadium is currently being expanded, Beşiktaş have had to play at temporary stadiums as a result.
Gönen also underlined that Beşiktaş players must believe in themselves if they are to achieve success this season.
"I have a sports psychologist who helps me with self-confidence and motivation," Gönen said.
"He helps me when I am left on the bench, it is something you have to deal with but you must always be ready when duty calls.
"Every Beşiktaş player must be mentally prepared." 
Cenk joined Beşiktaş from Denizlispor in 2010 and has made 78 appearances for the Black Eagles.
The 26-year-old keeper has been playing instead of injured first-choice goalkeeper Tolga Zengin.