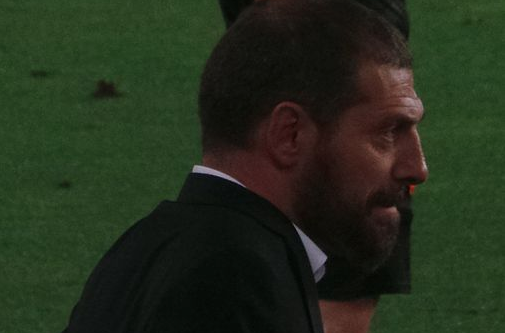 Bilic: 'As an ex Evertonian I never liked Liverpool but always respected them' [divider]
Slaven Bilic revealed that he never liked Liverpool due to having played for Everton but always respected them as a football club following the UEFA Europa League Round of 32 draw.
"As a former Evertonian I never liked Liverpool but I would never disrespect my opposition," Bilic said.
"As a player I never made any derogatory comments about Liverpool and never would. 
"I have always had respect for Liverpool."
The former Croatia national team manager made 32 appearances for Everton between 1997-99.
Bilic also underlined that Liverpool will be a much stronger side in Liverpool despite currently being in poor form.
"They may not be in the best of form right now but we are talking about last seasons Premier League runners-up," Bilic said.
"Liverpool are going to be a lot better and be back in form by February, this is going to be a very tough game for us make no mistake about it. 
"Nobody should even consider underestimating Liverpool. 
"However, nobody should underestimate us either, we have already played two of the Premier League's top sides, Arsenal and Tottenham and showed what we are capable of."
Beşiktaş have played Premier League opposition four times this season. The Black Eagles lost 1-0 to Arsenal over two legs in the Champions League playoffs.
The Turkish giants also drew against Tottenham in London and beat Spurs in Istanbul in the Europa League group stages.