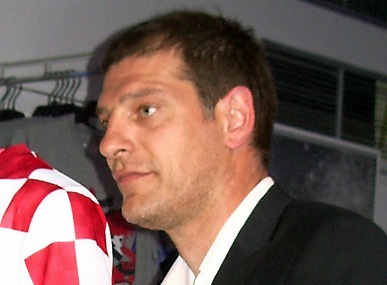 Bilic: 'Beşiktaş have not played a home game in two seasons' [divider]
Beşiktaş manager Slaven Bilic admitted it has been tough not having a home stadium for the past two seasons.
"I have been at the club for two seasons and we still have a stadium problem," Bilic said.
"We do not have a home stadium, for example we have to make 2.5 hour trips to play a home cup game."
The İnönü stadium is currently being expanded, Beşiktaş have had to play at temporary stadiums as a result.
The new Beşiktaş stadium will be a state of the art 41,903 seater sporting venue.
Bilic also underlined that he is not too bothered about the position of the team right now but is pleased with the way his side are playing.
"I do not think about our position in the table a lot," Bilic said.
"Our goal is always to play football to the best of our capabilities, we have character now, we have a style of play and try to the very end. 
"We attack with intelligence and are well organised defensively. 
"There is a great team spirit, we have coped with injuries, suspensions and not having a stadium, it is quite remarkable really."