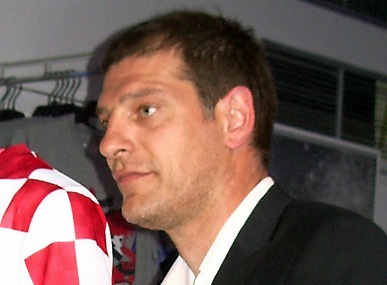 Bilic returns home to Liverpool but 'barely recognises' the city [divider]
Beşiktaş manager Slaven Bilic played football in the city of Liverpool for three-seasons while at Everton between 1997-2000.
Bilic revealed that the city has changed so much that he barely recognises Liverpool.
"I was in the city almost every day from 1997 to 2000 but when I came back after those 12 years, the city had totally changed," Bilic was quoted as saying in the Liverpool Echo.
"Obviously I know the Albert Dock and I know Mathew Street, but as I was driving from my hotel to the ground, I was saying 'I don't recognise that building! That wasn't here before!' The change in the city since I was here has been incredible."
See More:
Besiktas News
Opare completes his move to Besiktas from Porto
Olcay Sahan: Besiktas have a 60% chance of eliminating Liverpool from the Europa League
Liverpool has received a lot of investment over the past decade and parts of the city have been regenerated.
The city celebrated its 800th anniversary in 2007 and was named the European Capital of Culture in 2008.
Liverpool is a popular tourist destination and several areas of the city centre were granted World Heritage Site status by UNESCO in 2004.
The city is also home to two of England's biggest clubs, Liverpool FC and Everton FC.
Beşiktaş take on Liverpool at Anfield on Thursday 19 February in the first-leg of the Europa League Round of 32.