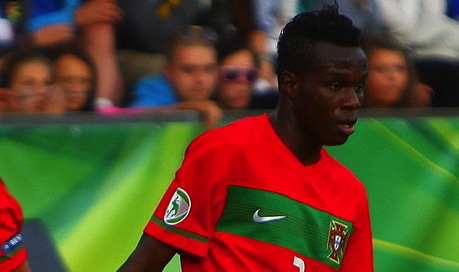 Galatasaray's Portugal U20 international has been listed among the Top 10 most valuable players under the age of 21.
Bruma moved to Galatasaray from Sporting for £8.8 million in September 2013.
G. Deulofeu 20 Barcelona £13.5 milyon
Max Meyer 19 Schalke £13.2 milyon
D. Berardi 20 Sassuolo £13.2 milyon
A. Laporte 20 A.Bilbao £13 milyon
F. Thauvin 21 Marsilya £12.3 milyon
El Haddadi 19 Barcelona £10.5 milyon
Y.Tielemans 17 Anderlecht £10.5 milyon
M. Arnold 20 Wolfsburg £8.8 milyon
Luis Gaya 19 Valencia £8.8 milyon
Bruma 20 Galatasaray £7.05 milyon
Bruma has struggled for playing time under Galatasaray manager Cesare Prandelli and is reported to be unhappy with the situation.
The Portuguese international winger has only made seven starts in all competitions this season.