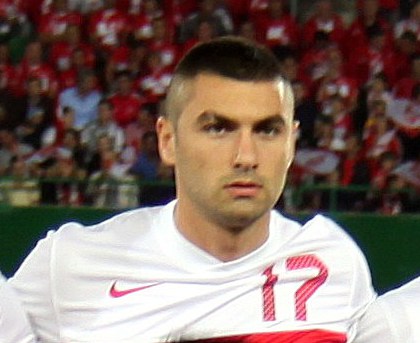 Burak Yilmaz – 'I am still hungry' [divider]
Burak Yılmaz revealed that he is still as motivated to play well and score as when he first arrived at Galatasaray.
"We have been working on our weaknesses, hopefully they do not come back to haunt us tomorrow," Yılmaz said.
"I am still the same Burak, there are games I have been selfish but I am still as hungry as ever. 
"Every team has ups and downs, even when we won the league title we had dips. 
"But we always find a way through. 
"I believe we can win against Anderlecht tomorrow, if we get a win tomorrow it could be the turning point in our season."
The 29-year-old striker scored eight goals in nine Champions League appearances in the 2012-13 season, playing a crucial role in guiding Galatasaray to the quarter-finals.
The prolific striker scored 16 goals and made eight assists in 32 Super League appearances over the course of the last campaign.
Yılmaz already has six goals in 14 appearances in all competitions this season.