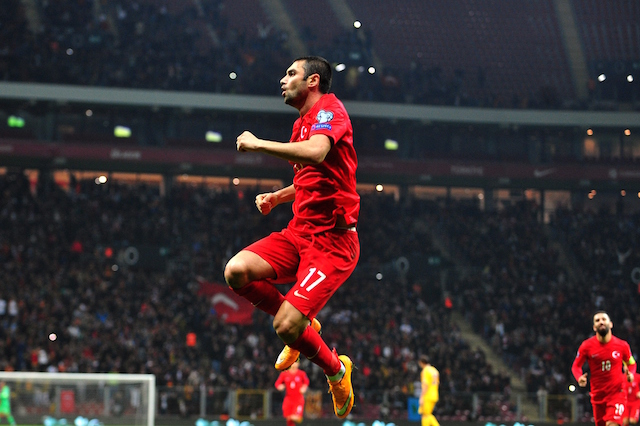 Galatasaray striker Burak Yilmaz has been linked with just about everybody over the past few weeks including West Ham, Tottenham and Stoke City.
Hammers boss Slaven Bilic recently confirmed that Yilmaz is on his transfer list and had the following to say about the prolific forward: "Burak is a great player he could play at any top club in the world." So who exactly is, Burak Yilmaz?
The Turkish international striker was born in Antalya on 15 July 1985 and first tipped for greatness by French manager Jean Tigana who was then the boss at Besiktas. Young Yilmaz went onto be nicknamed, 'Tigana's prince' after his move from Antalyaspor to the Black Eagles in the 2006-2007 season. After brief unsuccessful stints at Besiktas and their Istanbul rivals Fenerbahce Yilmaz made his way to Trabzonspor in 2010 where his stars aligned.
Senol Gunes who was in charge of Trabzonspor back then transformed Yilmaz from a wasted talent into the most prolific striker in the league. Yilmaz was a late bloomer and only really blossomed aged 26 when he hit a rich vein of form at the Black Sea Storm. He played an instrumental role in guiding Trabzonspor to pole position in the league in the 2011-12 season scoring 19 goals in the process, only to lose out on winning the championship to Fenerbahce on goal difference.
Yilmaz went onto put away an impressive 31 goals and 9 assists in 33 league games the following season scoring 57% of Trabzonspor's 51 goals. Under Gunes he improved both physically and mentally establishing himself as the most sought after striker in the league.
The experienced striker likes get in behind the opposition defensive line using his pace and positioning to catch defenders off guard. Yilmaz does not have the greatest technical or passing ability however, he has consistently proven to be lethal in front of goal. The Galatasaray hitman is at his best on the counter-attack and against sides that play a high defensive line allowing him space to get in behind – although he does have a frustrating tendency to stray offside.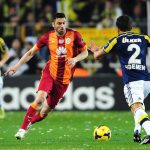 Yilmaz earned himself a high profile move to Galatasaray in 2012 and finished his first season as the leagues leading goalscorer for the second year in a row with 24 goals in 30 appearances.
The Galatasaray star then went onto net eight goals in nine Champions League appearances in the 2012-13 season, playing a crucial role in guiding Galatasaray to the quarter-finals.
Yilmaz has won two league titles including the 20th league title which earned Galatasaray the right to become the first club in Turkey to wear the fourth star. Since joining the Lions Yilmaz has racked up 81 goals in 140 games. The prolific striker has an enviable scoring record but has yet to make his mark abroad. Yilmaz almost moved to England in 2012 but joined Galatasaray instead. Having played for all four of the big clubs there is nowhere left for him to go except perhaps a move abroad.