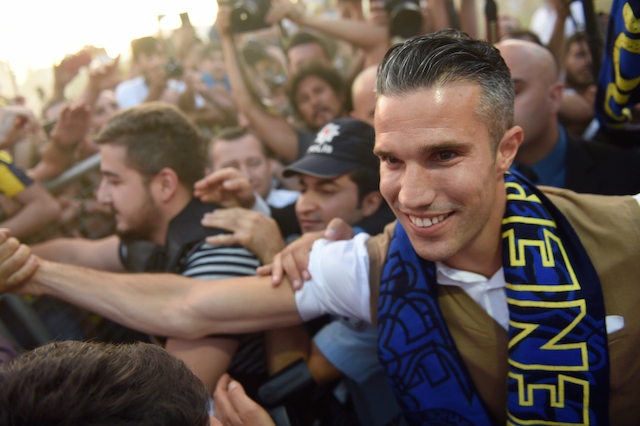 Fenerbahçe fans have started an online campaign to raise $2000 so that the Diamond family can travel to Istanbul and watch Robin Van Persie play for his new club.
Louis Diamond became an internet sensation when a clip of the young United fan crying over the transfer of Van Persie was confirmed.
Speaking to Manchester Evening News, Louis' father Sam said: "We had to let him know before bed. He had had a long day so he was quite tired and he just burst into fits of tears.
"As cruel as it may seem I couldn't resist getting the phone out. My wife and I can't wait to show it to him in 10 years time when he can laugh along to it."
Fenerbahçe fans have currently raised $700 over the past 20 hours to help reunite the young United fan with his hero in Turkey.
Young Louis and his family will have flight tickets, accommodation and match tickets paid for as part of the campaign.
Van Persie arrived in Istanbul, Turkey today ahead of completing his transfer to Fenerbahce yesterday.
The Dutch will sign a three-year deal and become the second United player to join the Yellow Canaries within the space of a week following the transfer of Luis Nani.
See More
Man Utd striker Robin van Persie undergoes Fenerbahce medical
Top Five goals Nani scored for Manchester United