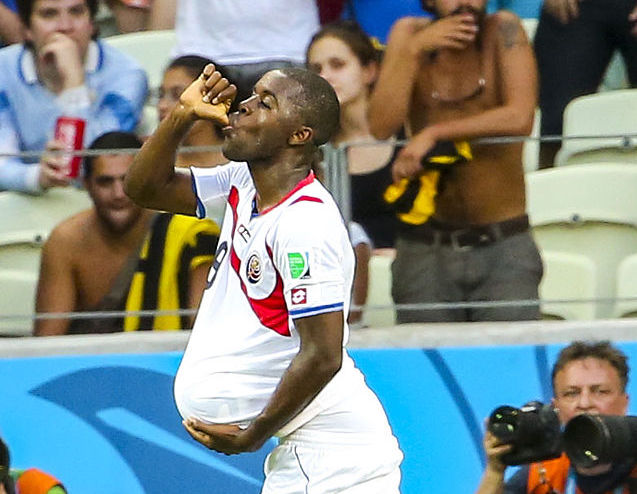 Arsenal forward Joel Campbell revealed that he wants to stay in North London following the Gunners 4-1 win against Galatasaray.
"Today was a chance for those who haven't played much, like me! I think we made the most of it in the best way, by winning in such a difficult scenario," Campbell said.
"I'm confident that I'm developing as a player and I'll work step by step and work for my chance. I'm happy here, I'm learning every day and hopefully my chance will come."
Campbell has made just one start in the Champions League and Capital One Cup and five brief appearances as a substitute this season.
The Lions have been closely linked with Campbell and were reported to be preparing a January move for the Costa Rica international.
Inter and Benfica are also reported to be keeping close tabs on the 22-year-old.
Campbell has enjoyed three loan spells since joining Arsenal but Wenger decided to keep him at in London this season after a series of good performances for Costa Rica at the 2014 World Cup.