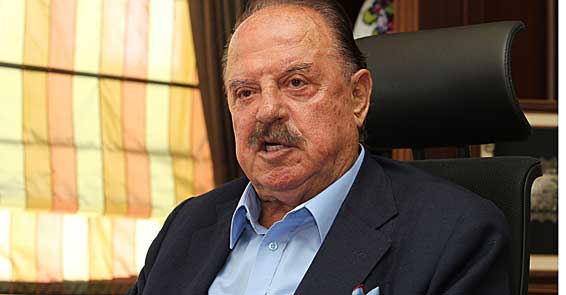 Cavcav predicts new golden era for Genclerbirligi following foreign player rule changes [divider]
Gençlerbirliği president İlhan Cavcav believes the lifting of the foreign player ruling will mark a new golden era for the club.
"We have always valued the important of youth development," Cavcav said.
"Our squad is the best example of this, we have 11 players in our squad from our academy, they regularly play first team football but this is a rarity in Turkish football.
"We were famous for signing young foreign players and making them into stars before these restrictions were imposed, that era is about to start again.
"The idea of playing with 11 foreign players has caused a lot of controversy but it is better not to have restrictions and to be on a level playing field with our competition. 
"We will now be able to compete in a fair market, we will be able to sign players that we scout because they are good not because they meet a quota. 
"This does not mean we will not focus on domestic players either, I think people are missing the point. 
"Players will be signed on their ability and quality instead of being signed just because they meet a quota."
Gençlerbirliği signed and developed Geremi who went on to play for Read Madrid as well the likes of Serkan Balcı, Gökhan Gönül, Ergün Penbe who went on to play at some of Turkey's biggest clubs and achieve national team success.