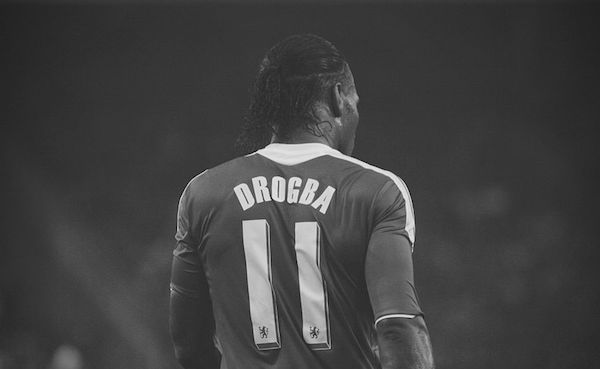 Chelsea legend Didier Drogba commemorated the first anniversary of the Soma mining disaster via his Instagram account.
Drogba shared a picture with the word Soma on a black background alongside the caption: "Never forget!!! 05.13.2014 Çare Türkiye."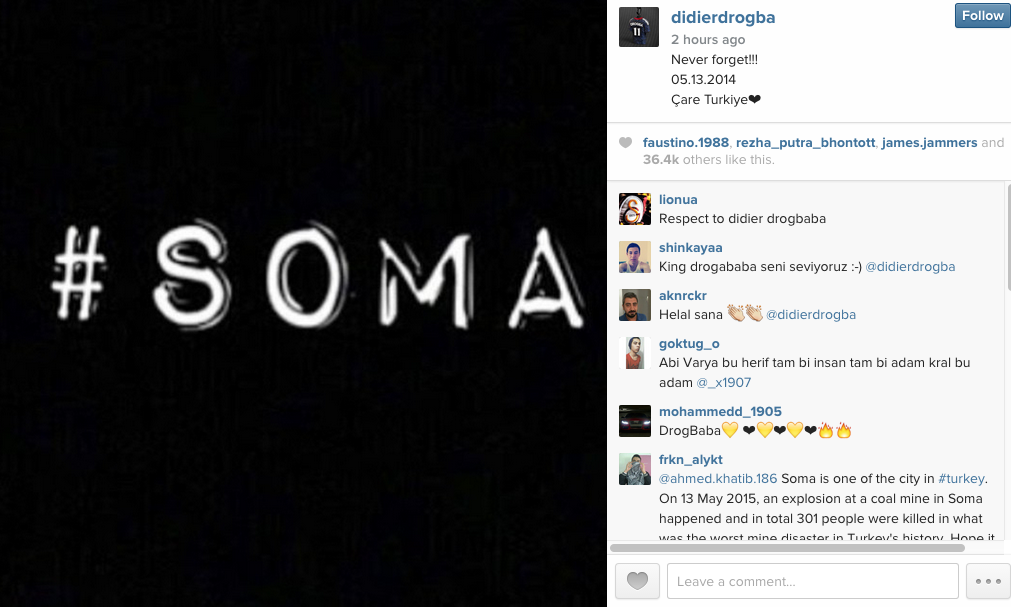 More than 300 people were killed after an explosion ripped through a coal mine in the town of Soma, Turkey, on May 13.
The miners trapped in the mine died from carbon monoxide poisoning caused by a fire that rapidly depleted the oxygen level in the mine.
The mining disaster was the country's worst-ever industrial accident.
Drogba spent two seasons at Galatasaray and scored 20 goals in 53 games.
The Ivory Coast international won the Süper Lig, Turkish Cup and reached the quarter-final of the Champions League while at the Lions.
The former Lions striker recently revealed that he will join in the championship celebrations if Galatasaray win the league title.
"I want to be here at the end of the season celebrating the championship," Drogba told Galatasaray TV.
Drogba maintains close ties with Turkey, often visiting Istanbul and he is also a brand ambassador for Turkish Airlines.