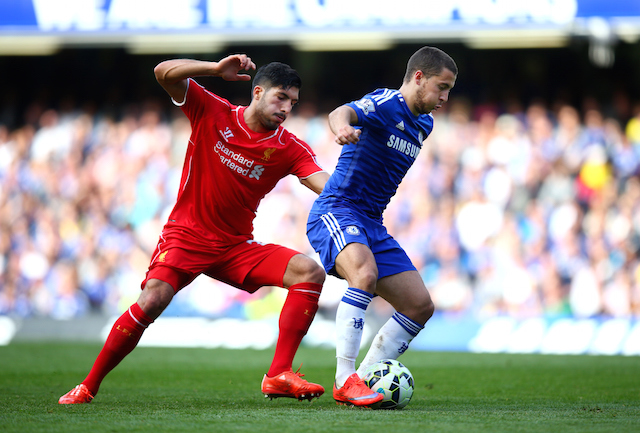 Chelsea star Eden Hazard has confirmed that he will play in Samuel Eto'o's charity game set to be held next week on 16 July 2016 at the Antalya Arena stadium in southern Turkey.
Hazard did a video promotion on Eto'o's official Youtube account revealing he will be in Antalya for the game and called on his followers to get involved.
Barcelona stars Messi, Neymar, Arda Turan and Iniesta also state that they will attend the charity game.
Xavi Hernandez, Aubameyang, Diarra, Demba Ba, Essien, Kanu, Saha and Okocha also star in the media revealing they will take part in the game.
The charity game will be organised by Eto'o in partnership with his club Antalyaspor who have agreed to host the match at the Antalya Arena stadium.
The experienced striker founded his charitable foundation the "Fundacion Privada Samuel Eto'o," back in 2006.
The charity foundation provide basic healthcare and works on improving social inclusion and will become 10 years on 16 July 2016.