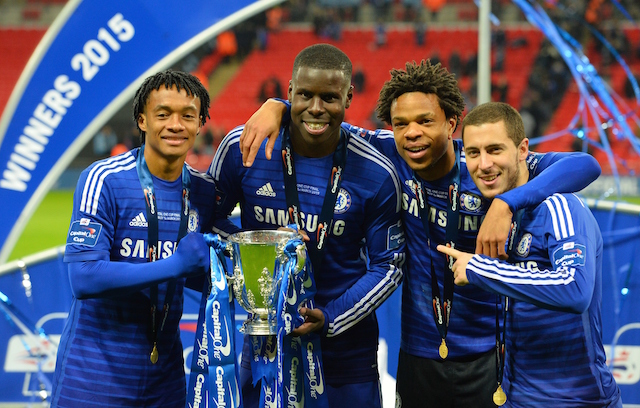 Chelsea star Eden Hazard has not been coached by Jose Mourinho since… well since he was last in charge of the Blues.
The newly appointed Manchester United coach will however, coach his former pupil next week in Samuel Eto'o's charity game.
Mourinho's last stint at Chelsea did not end exactly to plan and there were rumours that a rift had built up between the Portuguese manager and Hazard.
The Belgium international moved quickly to rule out any bad feelings against Mourinho and considering they will work together – even if it is a one off- perhaps proves his point.
"We'd enjoyed all that success together last season, but this time round we hadn't. I felt a little bit guilty because I'd been player of the year. I'd been one of the most decisive players, and this year I'd performed less well," Hazard was quoted as saying by the Guardian.
"I hadn't been at the same level. So I sent that text to José and he came back to me, wishing me all the best for the future. For a team of champions to go through what we have this year even I can't explain. Things have been better recently, but we're still not winning games quite as we used to. No one can put his finger on what's happened at Chelsea."
The charity game will mark the 10th year anniversary of Eto'o's charitable foundation the "Fundacion Privada Samuel Eto'o" and is set to go ahead at the Antalya Arena on the 16th of July.
The former Chelsea and Barcelona man founded his charity in 2006 and it aims to improve the lives of impoverished children in West Africa.
World stars such as Messi, Neymar, Suarez, Maradona, Iniesta, Totti, Xavi, Okocha and Aubameyang will also take part as will Chelsea legend Didier Drogba.