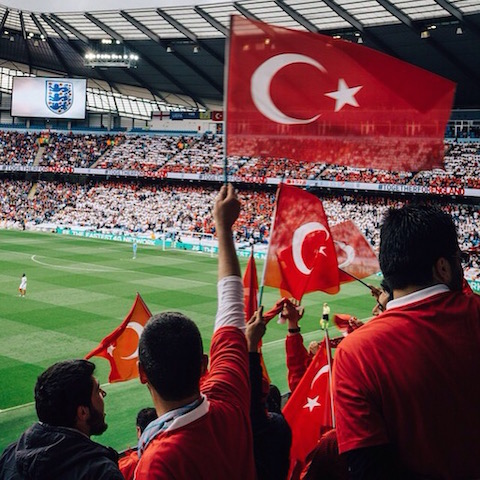 Cizre, Turkey was rocked today when a car bomb hit a riot police headquarters in the town, killing eight policemen and injuring 70 according to the latest reports from Turkey.
The explosion at 07:00 (local time) targeted a checkpoint, and left the building of the headquarters in ruins.
The PKK is being blamed for the terror attack following a string of car bomb attacks across the country recently.
The Turkish footballing community moved swiftly to condemn the atrocity with leading clubs offering their condolences to the victims of the attack.
Besiktas, Galatasaray, Fenerbahce and Trabzonspor have all used social media to get their messages across.
Football clubs in Turkey are fan/member owned and they are among the largest NGO's in the country  operating in multiple sporting disciplines and offering various social activities in local communities across the country.
Cizre'de Yaşanan Terör Saldırısını Lanetliyoruzhttps://t.co/u2iZMJD9MK#Beşiktaş pic.twitter.com/vEzED8WIK6

— Beşiktaş JK Kurumsal (@BesiktasJK) August 26, 2016
TERÖRÜ LANETLİYORUZ | https://t.co/JWDLRBDMHG pic.twitter.com/c6qxyyS3J8

— Fenerbahçe SK (@Fenerbahce) August 26, 2016
Terörü Lanetliyoruz! https://t.co/KpmnmHDYUO pic.twitter.com/BU4XvQvogg

— Galatasaray SK (@GalatasaraySK) August 26, 2016
Lanet olsun teröre!https://t.co/Sxesb8xtAB pic.twitter.com/9oDPFft5WG

— Trabzonspor Kulübü (@Trabzonspor) August 26, 2016
See More
Brazil international praised by Man Utd boss Mourinho completes Besiktas move – Financial Details revealed