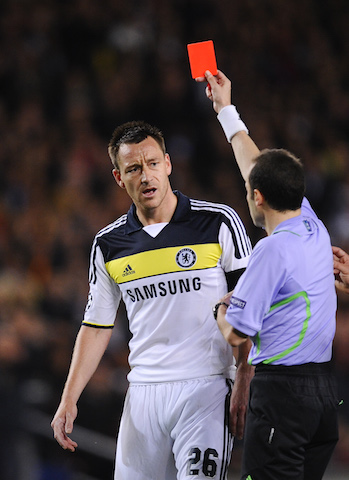 Turkish referee Cüneyt Çakır will officiate the Liverpool v Borussia Dortmund Europa League quarter-final second-leg clash at Anfield on Thursday 13 April.
Çakır will be joined by Bahattin Duran, Tarık Ongun, Cem Satman, Hüseyin Göçek and Barış Şimşek for the second-leg clash. The first game at the Signal Iduna Park Stadium ended in a 1-1 draw.
The experienced referee also recently officiated Dortmund's previous Europa League game against Tottenham.
The Turkish referee has a reputation for being harsh on English club players in European competition and famously sent of Chelsea star John Terry in the same competition.
Çakır is however, the most experienced Turkish referee at International and European level and has taken charge of over 70 UEFA matches including the Champions League final last season.
His assistant Barış Şimşek was recently praised by Mesut Özil for awarding his goal in Arsenal's 2-0 win against Bayern Munich in the Champions League.
"[For my goal] I had a shot at goal and Manuel saved it brilliantly. After two or three seconds I saw that the referee was signalling a goal and I was relieved. It was clear that we had won the game at that point and I'm pleased with that," Özil told the official Arsenal website.
Çakır is currently rated the third best referee in the world.
RANKING 2015
1 – Nicola RIZZOLI (Italy) 80 points
2 – Martin ATKINSON (England) 72 points
3 – Cuneyt Çakır (Turkey] 71 points
4 – Felix BRYCH (Germany) 59 points
5 – Bjorn KUIPERS (Netherlands) 35 points
6 – Marc CLATTENBURG (England) 24 points
7 – Wilmar ROLDAN (Colombia) 21 points
8 – Jonas ERIKSSON (Sweden) 14 points
9 – Carlos VELASCO CARBALLO (Spain) 11 points
10 – Ben WILLIAMS (Australia) 6 points
See More
5 little-known facts about Barcelona star Arda Turan
Galatasaray set to make bid for Chelsea star Diego Costa