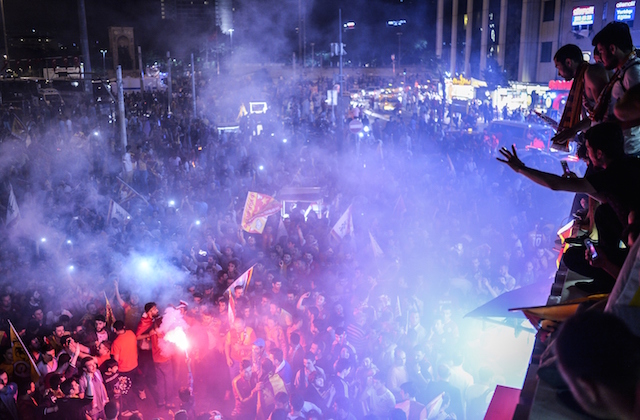 The boys from Copa 90 let themselves in for an away day to remember last week as they joined Galatasaray fans in Benfica ahead of the Group C Champions League clash.
The UCL away days series sees reporters Sausages and Caviar capture what it is like to be an away fan following fans throughout the Champions League on their escapades.
The Galatasaray episode follows the Lions supporters over three days from Istanbul all the way to Lisbon in Portugal visiting everywhere from the Galatasaray Lise to talking with the fans and local reporters.
The duo learn the background of the club, where it all began and they even got to sample some good old Istanbul rivalry at the Galatasaray v Fenerbahçe basketball clash.
Galatasaray like most major clubs in Turkey are more than just a football club and operate in multiple sports branches including basketball, boxing and many more.
The Lions ended up losing 2-1 to Benfica and take on Atletico Madrid next at home.