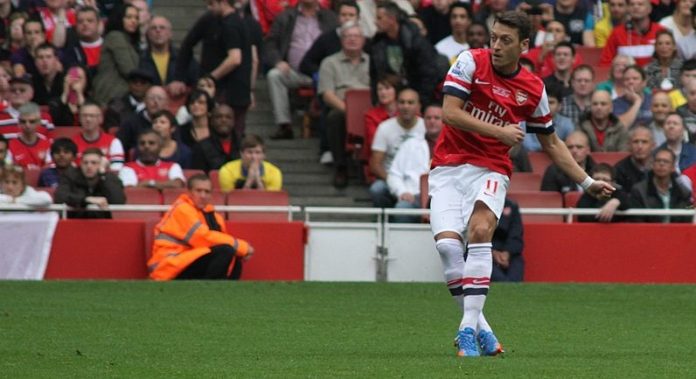 Philippe Coutinho was awarded the man of the match in Liverpool's 2-0 win over Newcastle United on the Monday Night Football on Sky Sports.
Liverpool boss Brendan Rodgers described Coutinho's performance as being incredible and ranked him among the best players in the world after the game.
"He is up there with the very, very best in the most competitive league in the world," Rodgers told Sky Sports.
See More:
Arsenal News
Turkish Football Abroad
Mesut Ozil reveals he has a sixth sense
Former Liverpool defender Jamie Carragher and Sky Sports pundit stated that he does not believe Coutinho is quite among the worlds best yet but that he is close.
Carragher revealed that he believes Coutinho is reaching the levels of Mesut Özil, Juan Mata and Santi Cazorla.
"He's getting to that stage now where you put him up against Cazorla, Özil, Mata, those type of players that play between the lines," Carragher told Sky Sports.
"When Liverpool were going for the title last year I still was not convinced he was a real top player, but he's getting really close now."
Özil has been rated among the best in world football. Chelsea boss Jose Mourinho described the 26-year-old as being the greatest No 10 in the world.
"Ozil is unique, there is no copy of him, not even a bad one,"
 Mourinho was quoted as saying by
ESPN
.
"He is the best No. 10 in the world. He made things easier for me and his team-mates with his vision of the game and the decisions that he made.
The 26-year-old has five goals and seven assists in all competitions for Arsenal this season.