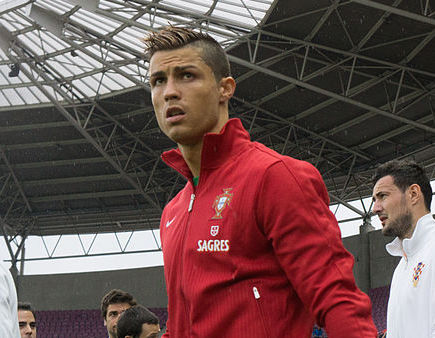 Real Madrid superstar Cristiano Ronaldo spoke about Atletico Madrid's Turkish international Arda Turan at a pre-game press conference.
The 29-year-old Ballon d'Or winner responded to a question about Arda by saying, "Arda is a player I like a lot.
"When he first arrived I didn't know much about him but he has grown at Atletico Madrid.
"He was very unlucky not to play in the Champions League final last season. I hope he continues to do well in his career."
Turan became the first Turkish born player to win the La Liga as Atleti won their first league title since 1996 last season.
The Turkish international has two goals and two assists in 12 appearances for the Spanish champions this season.
Ronaldo also spoke about his love for Istanbul, "The atmosphere in Istanbul when we played Galatasaray was amazing.
"The support they showed their club was fantastic. Istanbul is a captivating city, I will visit again."
Ronaldo has scored 22 goals in 16 appearances so far this season.