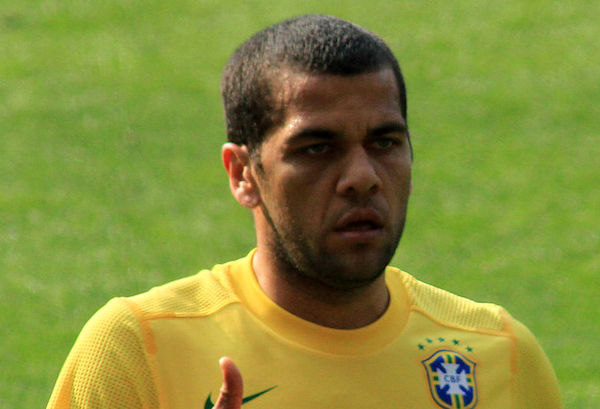 Barcelona star Dani Alves stated that he is looking forward to playing alongside summer signing Arda Turan and that the La Liga champions could do with a player of his character in the side.
Alves jokingly referred to Turan as being a lunatic but underlined that the team need players with his character.
He has also always been very funny in the field, our team needs players 'lunatics' like him," Alves was quoted as saying by Sport.
The Brazil international will however, have to wait until January before he can play a competitive game with Turan.
The 28-year-old winger joined Barcelona on a £24 million transfer from Atletico Madrid last month but cannot play for his new side until the turn of the year due to the transfer ban imposed on the club by FIFA.
Alves and Turan will only be able to play together in training for the time being.
Despite being ruled out of the team until 2016 Barcelona manager Luis Enrique has still decided to take Turan with the rest of the squad to Georgia ahead of the European Super Cup against Sevilla.
See More
Three little-known facts about Arda Turan
Barcelona star Arda Turan reveals wearing 'Cruyff' inspired No 14 shirt would make his father proud