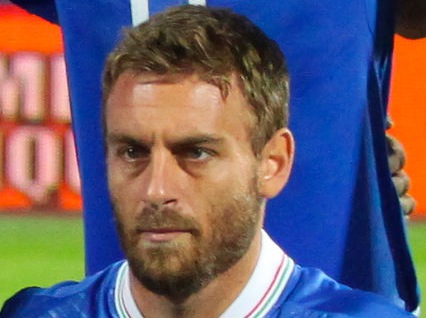 Cesare Prandelli's assistant manager Renzo Casellato has revealed that Roma legend De Rossi supports Galatasaray in Turkey and follows the club very closely.
"De Rossi called us after we joined Galatasaray and said 'you are going to my team, I always followed them, they are my team in Turkey'," Casellato said.
"De Rossi knows the history of Galatasaray, he regularly follows the matches, I don't know if he will ever play for Galatasaray as he is a Roma legend. 
"But he is very fond of the club and it surprised me to be honest that he knew so much about Galatasaray.
"He follows the progress of the team closely but I think many Roma fans sympathise with Galatasaray because the colours are the same and I think it is the same for some Galatasaray supporters and their feelings towards Roma."
De Rossi rose through the Roma youth ranks and has gone onto play 463 games for the senior team and has 106 caps for Italy.
Prandelli coached De Rossi during his time in charge of the Italian national team.