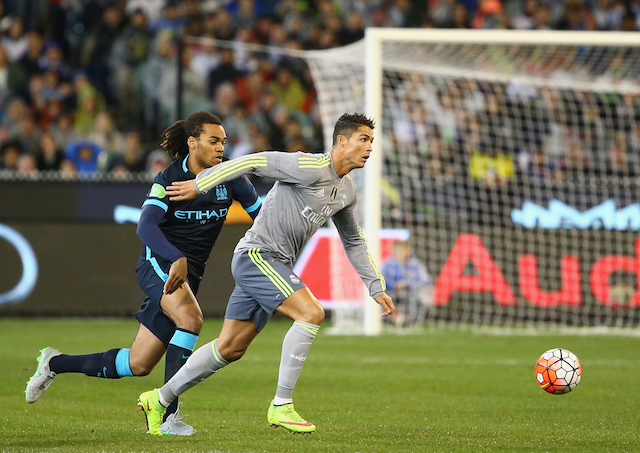 Jason Denayer has hinted that he sees his future at either Manchester City or Barcelona in his latest interview with GS TV.
The Belgium international is currently on-loan at Galatasaray where he has already established himself as a first team player but he did drop a few clues about where he wants to be in the future.
When asked what team he supported growing up Denayer responded with 'Barcelona'.
Denayer also said: "The players I get on best with on the pitch are Vermaelen and Kompany."
Vermaelen plays for Barcelona while Kompany is of course a City player but then again all three are Belgium international defenders.
The 20-year-old also described Lionel Messi as being the best player in the world and said the player he is most often compared with is Kompany.
Denayer is expected to return to City following his loan spell at Galatasaray but the Premier League giants have sent him out on temporary moves for the last two seasons.
Former Barcelona boss Pep Guardiola will be taking charge of City next season and it is yet to be seen whether he has plans for the young Belgium international.
Denayer has two assists in 14 appearances for Galatasaray in all competitions this season.
See More
Man City wonder-kid hints at Galatasaray stay
£30m Man City defender makes most blocks in Champions League debut