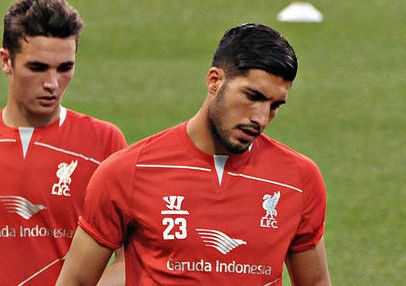 Diego Costa believes his challenges are 'noble' despite Emre Can stamp [divider]
Chelsea striker Diego Costa has defended himself against accusations that he is a dirty player following his three-match suspension for violent conduct.
Costa was suspended for three-games by the FA for his stamp on Liverpool midfielder Emre Can during the Capital One Cup semi-final.
See More:
Liverpool News
Emre Can celebrates his first Liverpool birthday with YNWA message
Turkish footballers abroad
"Some of the kicks I suffer in England would be punished with a red card in Spain," Costa told Sport Magazine.
"My challenges on the ball are strong but noble at the same time. If you check my records, you will find out that I've never caused a bad injury to any player."
Costa also recently denied that his stamp on Can was intentional.
"The main thing is when I get home I can go to sleep knowing that I've not done anything wrong," Costa told the Telegraph.
"I never meant to do that and it was not on purpose."
The 26-year-old missed the Blues recent games against Manchester City, Aston Villa and Everton.
Can joined Liverpool on a £9.75 million move from Bayer Leverkusen in the summer and has made a total of one goal and one assist in 22 appearances this season.
The 21-year-old is expected to start for Liverpool against Crystal Palace in the FA Cup 5th Round on the weekend.