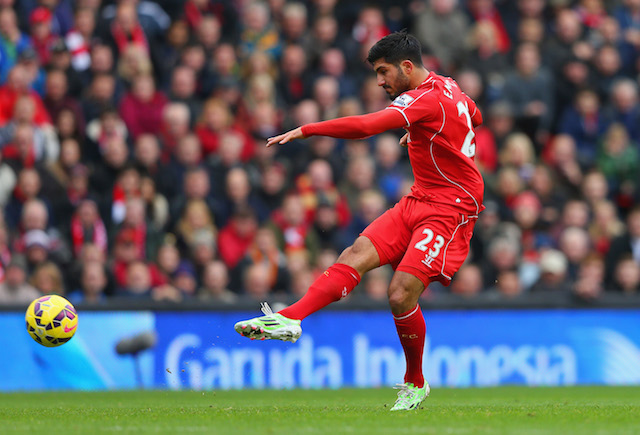 Borussia Dortmund are favourites to win the Europa League according to Liverpool star Emre Can.
The Reds midfielder revealed that Dortmund are favourites but did not discount his sides chances to win the tournament either.
In fact Can believes that Liverpool have a 50 percent chance against the German giants when the two sides meet in the quarter-final clash.
Can told Sport 1: "Dortmund are a great team and something we have not talked about is that Dortmund are favorites in this tournament, but we are not bad either."
"We have shown in the past few weeks, what we can do and have a 50:50 chance."
The Germany international of Turkish origin believes that the game could be decided by the minutest of details and that the best team on the day will win.
"Chances are 50:50 . The little things will decide the game. It is a very, very exciting game. The day form will decide," he added.
The 22-year-old midfielder is expected to start in central midfield alongside captain Jordan Henderson against Dortmund.
Can never played for Dortmund during his time in Germany but has starred for rival Bundesliga sides Bayer Leverkusen and Bayern Munich.
Liverpool have faced German opposition in the Europa League already this season beating Augsburg.
See More
Fans react to Liverpool star Emre Can performance against England
Liverpool star Emre Can reveals details of his Turkish roots