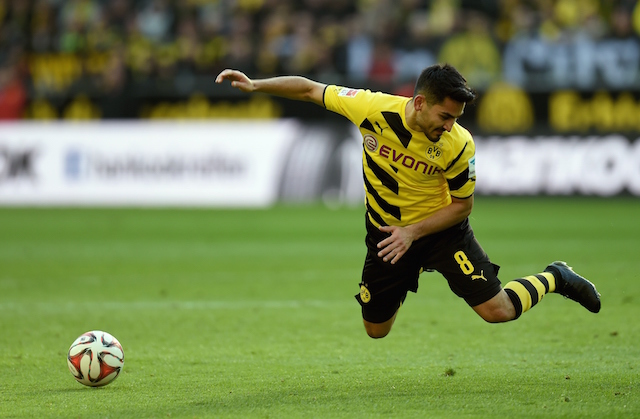 Borussia Dortmund have given Ilkay Gundogan an ultimatum over his future at the club.
Gundogan has been closely linked with a move to Manchester City but his move could be jeopardised after he picked up another serious injury.
The Germany international of Turkish origin will miss the rest of the season and could miss the European Championships in France this summer.
Gundogan has just over a year remaining on his contract but has yet to extend his current deal. Dortmund have given him the option of either signing a long term deal or leaving the club.
"I have spoken to him, he's very down after another serious injury. He knows we'll stand by him," Dortmund's CEO Hans-Joachim Watzke told local newspaper Ruhr Nachrichten.
"There are two options, which we have discussed with Ilkay for a while. Either he leaves or he stays and extends his contract, but it must be long-term."
According to the Manchester Evening News, the transfer was close to completion with City agreeing personal terms with Gundogan.
The report goes onto state that it is unclear whether the injury will affect the Citizen's plan to sign him over the summer.
Dortmund recently confirmed that the 25-year-old dislocated his knee during training and will be out for the next few months.
See More
Player profile: Man City & Arsenal target Ilkay Gundogan
Three reasons Liverpool should keep Lazar Markovic