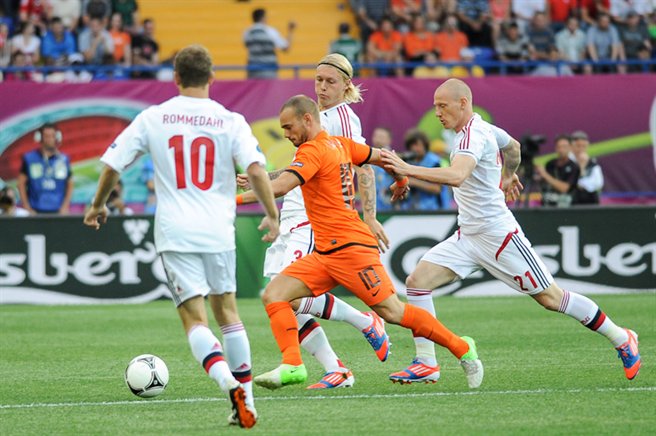 Durust: 'Sneijder's agent always wants transfers, he makes money from them' [divider]
Galatasaray board member Ali Dürüst believes that the transfer speculation surrounding Wesley Sneijder is the work of his agent Guido Albers.
Sneijder has been linked with moves to Manchester United, Manchester City, Southampton, Juventus and AC Milan over the past few weeks.
"Agents job is to get the best deals for their players and also make money off transfer commissions," Dürüst said.
"Agents make money when a transfer is made, every agent wants his representative to move as often as possible as they get rich as a result."
Dürüst also confirmed that Sneijder would not be leaving in January and that the Netherlands international is happy in Istanbul.
The former Real Madrid player lead Galatasaray to Turkish Cup glory last season and played an important role in Galatasaray reaching the Champions League quarter-finals.
Sneijder has scored four goals for Galatasaray this season.