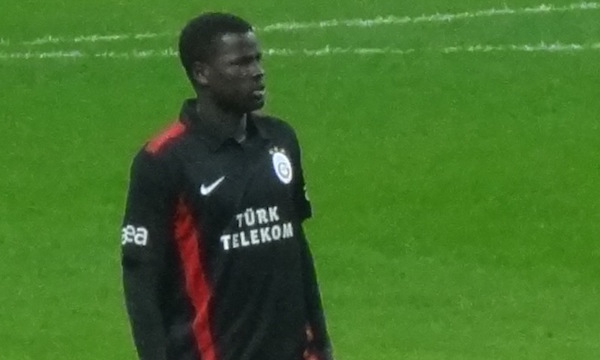 Galatasaray fullback Emmanuel Eboue has revealed that the Intercontinental derby beats all other footballing rivalries in terms of passion.
"I have experienced all the big derbies in England, Arsenal – Tottenham, Manchester City – Manchester United, Arsenal v Chelsea but nothing beats the Galatasaray – Fenerbahçe derby," Eboue told Hürriyet.
"There is nothing like it, it takes control of the country."
See More
Galatasaray News
Queens Park Rangers line up an offer for Eboue
Juventus contemplate improved offer for Wesley Sneijder
Eboue joined Arsenal from KSK Beveren for €2.2 million in 2005 and went on to play 211 times over seven seasons for the Gunners.
The 31-year-old reached the 2005-06 Champions League final with Arsenal.
The Ivorian right-back joined Galatasaray from Arsenal for €3.5 million in 2011.
Eboue also played a key role in Galatasaray's back-to-back title wining league campaigns between 2011-12 and 2012-13.
The Ivory Coast international has been left out of the Galatasaray squad this season and forced to train with the reserves.
Eboue has been training with the Galatasaray reserve squad but will be able to leave as a free agent at the end of the season.
The experienced fulback is expected to leave the Turkish giants at the end of the season.