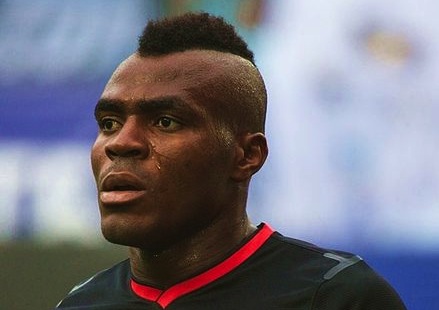 Emenike denies Turkish shamanic ritual to lift curse [divider]
Fenerbahçe striker Emmanuel Emenike has denied undergoing a Turkish shamanic ritual called 'Kurşun Dökme' to lift a curse AfricanFootball.com revealed.
"What did they mean by ritual to lift a curse? I take exception of such reports. I am a Christian, a proud Catholic, I never believed in rituals, I never do it and I was not involved in such as they claim," Emenike said.
See More
Fenerbahce News
Fenerbahce on the hunt for a new striker in January
Palmeiras confirm Fenerbahce bid for Jose Henrique
Emenike also denied claims that he believes in curses and black magic.
"I don't believe in juju or whatever name they call it, my rosary is my companion and my parents never taught me to be fetish. My almighty God will do what those people behind such fake claim about me deserve," he added.
The Milliyet newspaper reported that the striker underwent a ritual called 'Kurşun Dökme' which is carried out when it is believes that evil eye is upon you.
The evil eye is the name for a curse or sickness transmitted by someone who is envious, jealous or wishes harm on someone.
The ritual involves a kurşuncu (the person taking the nazar off you) who heats up the kurşun (lead) over the stove.
The kurşuncu then sits you down, covers you up with a blanket, and pours the lead in a bowl of water, causing the water to splatter and the lead to take various shapes and forms.
Emenike broke a three match scoring drought when he scored in the 2-1 win over Karabükspor on the weekend.