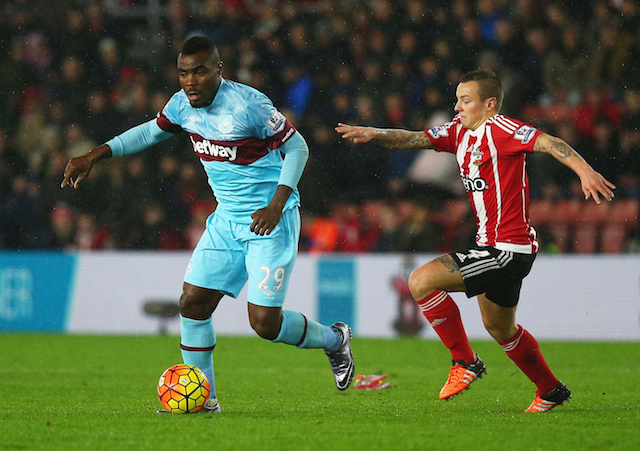 West Ham United striker Emmanuel Emenike is expected to leave the London based club after failing to meet a clause in his contract.
According to the Milliyet newspaper, West Ham would be obligated to table a bid for Emenike had he made ten starts during his loan spell at the club.
However, has made just five starts, and with two games to go can make a maximum of just seven.
Emenike has a total of two-goals in all competitions for West Ham since joining on a temporary move from Fenerbahce. The 28-year-old is yet to score a single goal in the Premier League.
The 28-year-old joined West Ham on a six month loan deal from Fenerbahce in January. The Spanish outlet Espiritu Deportivo has claimed that the Real Sociedad are looking into the possibility of signing Emenike on the cheap.
West Ham also have a buy-out option to sign Emenike at the end of the season.
See More
5 Facts about West Ham signing Emmanuel Emenike
West Ham striker needs fans support to thrive says ex Fenerbahce boss