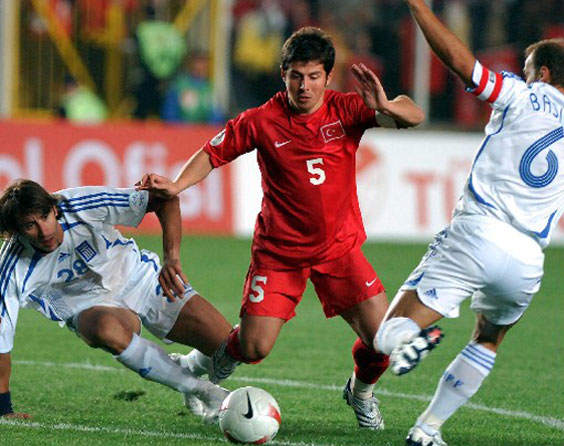 Galatasaray right-back Emmanuel Eboue has revealed that Fenerbahçe midfielder Emre Belözoğlu was a more relaxed character at Newcastle United.
The Turkish international joined Newcastle from Inter Milan for £4 million in 2005 and went on to make 80 appearances for the Magpies.
Belözoğlu was only sent off once during his time in the Premier League.
"I know Emre from his time at Newcastle, he is a good guy and did not get as emotional with the referees and other players as he does now," Eboue said in an interview with Hürriyet.
"He was always an aggressive player, that is just part of his game but he was far more relaxed and calm, the Emre in the league today is totally different, he has changed."
Despite having a reputation as being a fiery player the experienced midfielder has only been shown three red cards in 197 appearances for the Yellow Canaries.
Belözoğlu has four goals and three assists in 24 appearances for Fenerbahçe this season.
The Turkish international has won six Süper Lig titles, the UEFA Cup and two UEFA Super Cups.
Fenerbahçe are currently third in the Süper Lig, one point behind second placed Galatasaray and first placed Beşiktaş.