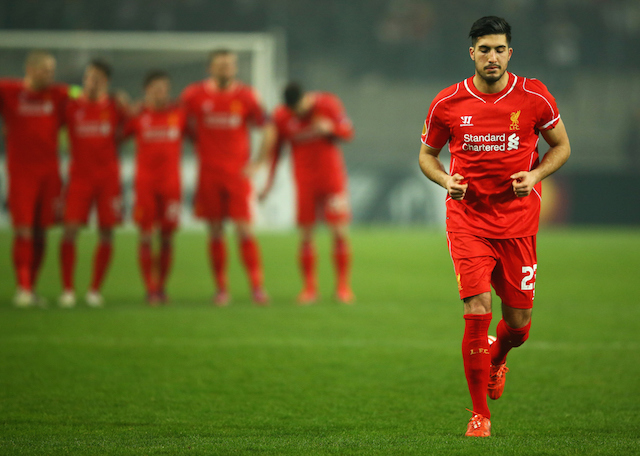 Liverpool star Emre Can has blamed his fellow teammates for their dip in form and not former manager Brendan Rodgers.
To be fair Can made his comments shortly before Rodgers was sacked but he remained loyal to end and felt the players should take responsibility and not the former manager.
"Even if at the moment it's primarily Brendan Rodgers who's being shot at, in the end we as players are responsible for the situation at Liverpool. Rodgers has done good work — always," Can was quoted as saying in an interview with Die Welt.
"But the situation is that we've had a dip at Liverpool that's cost us a couple of games."
Rodgers was sacked shortly after the Reds 1-1 draw against Everton in the Merseyside derby at Goodison Park.
The former Liverpool boss was criticised for starting Can in defence but the 21-year-old had successfully played in a three-back for most of last season.
Ex Borussia Dortmund manager Jurgen Klopp is currently favourite to take over the Premier League giants but Carlo Ancelotti has also been linked.
Liverpool are currently 10th in the Premier League on 12 potions from their opening eight games this season and are competing in the Europa League.
See More
Arsenal star Ozil predicts more Turkish players to join Premier League: Five potential candidates
Three little-known facts about Arda Turan