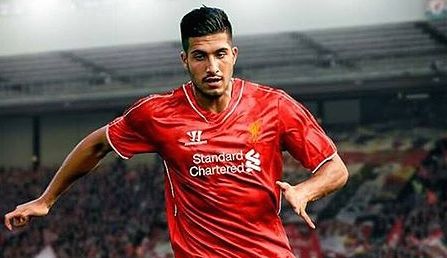 Emre Can has said that he is close to being back to full fitness and that he believes Liverpool will improve in the coming weeks.
Can has been included in Liverpool's starting XI for their last two games and has impressed despite losing both games.
The 20-year-old midfielder is expected to start for Liverpool this weekend against Crystal Palace.
"I never thought being a Liverpool player would be easy," Can said speaking to the Liverpool Echo.
"This club has a worldwide reputation and is expected to achieve positive results. You know about the pressure.
"I arrived, then had a few injuries on the pre-season tour. I returned to the team then got injured on international duty.
"This was a frustration because the team had just beaten Tottenham and I felt very positive.
"Playing well helps a player settle most. Instead when you are injured, you can only play catch-up.
"But in terms of fitness, I feel close to where I want to be now. I want to help the team improve its results.
"We know if we perform to our maximum we can achieve good results."
Can moved to Liverpool on a £9.75m deal from Bayer Leverkusen this summer but missed much of the early part of the season with injury.