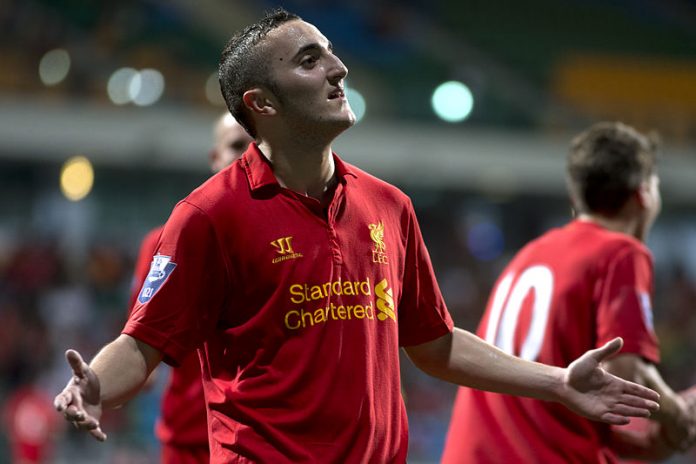 Emre Can dines out with Liverpool teammate Samed Yesil
[divider]
Liverpool's inform star Emre Can has posted a picture of himself on Instagram alongside his teammate Samed Yesil.
The 21-year-old posted the image along with the caption, "Dinner with my bro @smdysl61 [Samed Yesil]."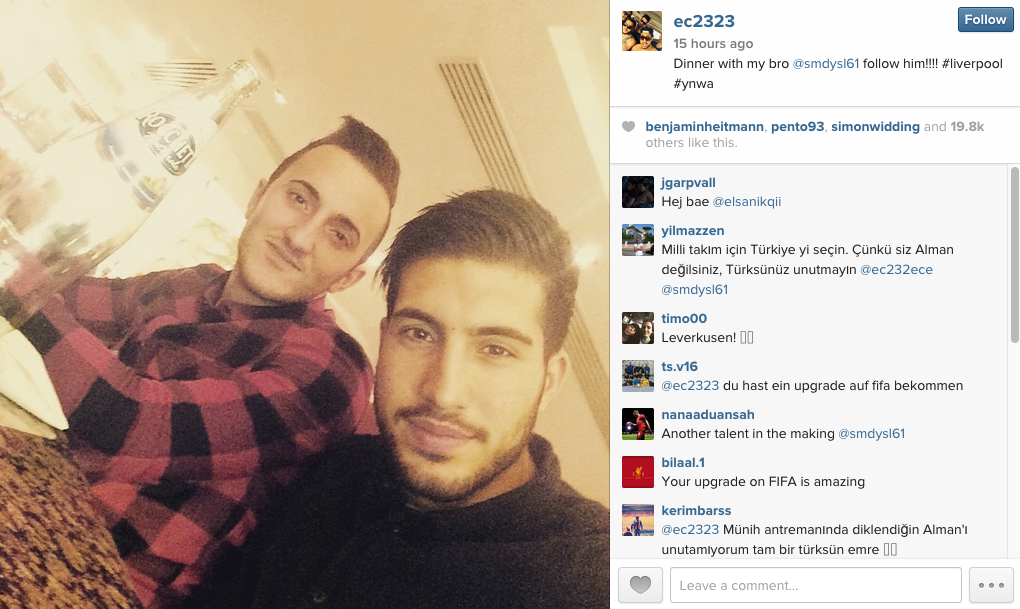 Both Emre Can and Samed Yesil joined Liverpool from the Bundesliga side Bayer Leverkusen.
Liverpool signed Yeşil from Bayer Leverkusen for €1 million last season and still has two-years left on his contract.
The 20-year-old missed much of last season with an anterior cruciate ligament injury.
Yeşil has been training with the senior side recently after recovering from injury and is hoping to break into the first team.
Emre Can has been in impressive form this season and has been playing as part of a three man defence despite being signed as a midfielder in the Summer.
Can has scored one goal in 23 appearances for Liverpool this season in all competitions.