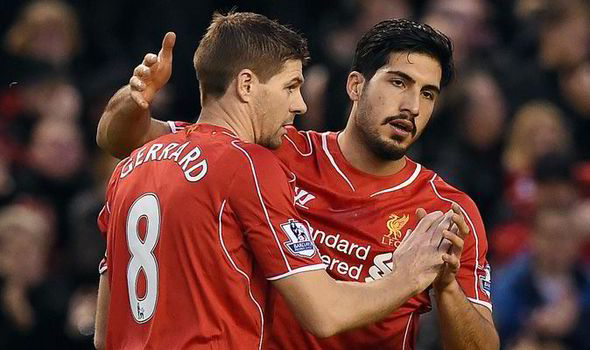 Emre Can met up with Liverpool legend Seven Gerrard during his holiday in the USA.
The 22-year-old has revealed that he had lunch with the former England international and that Gerrard is alway willing to help when asked about football or live.
"I met him in LA and we went for lunch. It's always great to see Stevie," Can told Liverpool FC.
"It's an honour to know him and it was an honour to have lunch with him. You can always speak with him about football and life. He's a very good guy."
Gerrard won the 2005 Champions League with Liverpool and is widely regarded as one of the most iconic players in the history of the club. Can recently revealed in the past he would love to become a world class player like Gerrard in the future.
Can told Sport1: "I want to be my own player but I am currently far from where Gerrard was I want to become a world class player like him."
The Liverpool midfielder has joined his teammates for pre-season during their US summer tour.
See More
La Liga champions turn down €50m Chinese bid for Chelsea target