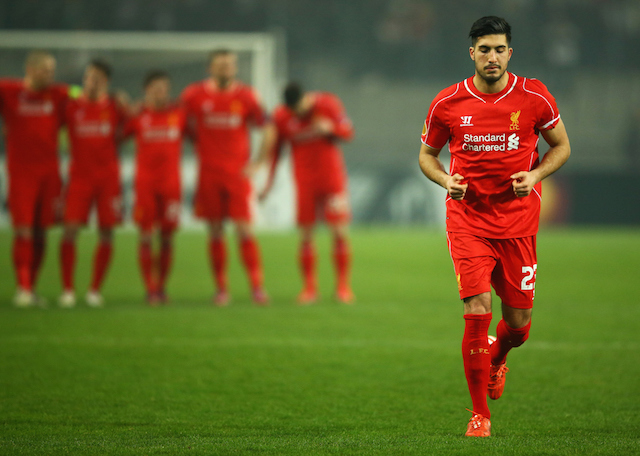 Liverpool star Emre Can was gutted to have missed the weekend clash against Watford according to head coach Jurgen Klopp despite returning from injury against Villarreal on Thursday.
Can made a heroic return sooner than expected in the Reds 3-0 victory over Villarreal to book a place in the Europa League final.
The Germany international of Turkish origin was rested in the 2-0 victory over Watford over the weekend but wanted to play.
Klopp was quoted by the Liverpool Echo as saying: "Not one of the players who was rested on Sunday because of the intensity of Thursday night was like: 'Yesssssss! How cool is this! Let me stay at home.'
"Instead they were like: 'What? Why me?' They all wanted to play: [Adam] Lallana, Emre [Can], Dejan [Lovren], blah, blah, blah. All these guys. That's a good situation."
Klopp made a total of eight changes going into the Watford game from the side that beat the La Liga outfit mid-week.
The Reds will take on Spanish opposition again in the final when they take on current Europa League title holders Sevilla on May 18 but face two Premier League games against Chelsea and West Brom first.